Who We Are
Union is an independent visual-effects facility founded in 2008 by Adam Gascoyne and Tim Caplan to provide a creative service for feature film and television productions.
Located in the heart of Soho, London, the studio is founded on a culture of originality, innovation and collaboration. Exceptional supervisors, producers and artists share their experience and passion for filmmaking and storytelling to produce imaginative solutions, quick turnarounds and stunning results.
The studio's regular clients number some of the world's top filmmakers, who return to Union time and again as a trusted technical partner and creative ally. The team works closely with clients throughout every phase of the creative process, from VFX design and previs to CG animation, digital makeup effects – gore is a particular Union talent – compositing and matte painting. Core specialties include CG environment work and invisible effects.
Union is proud to have been the sole visual effects studio behind many prestigious film projects, including Three Billboards Outside, Ebbing Missouri, Florence Foster Jenkins, T2: Trainspotting, Philomena, 127 Hours, Black Sea, The Two Popes, Radioactive, Stan & Ollie and Mamma Mia! Here we go again.
Episodic projects include Trust, Oasis, The Third Day, The Irregulars, The Undoing, Happy!, The Crown, For All Mankind and Outlander.
A significant highlight on the Union roster saw the company joining Danny Boyle's creative team to deliver the short films for the London 2012 Olympic Opening Ceremony.
As part of Access: VFX, the team are passionate about promoting diversity and inclusion in the VFX industry.
Union is also a member of UK Screen, the trade association that represents our industry.
Union is TPN audited and fully set up to work remotely.
Showreel

Active in Industry

Union are a member of the UK Screen Alliance - the trade assiotation that represents our industry.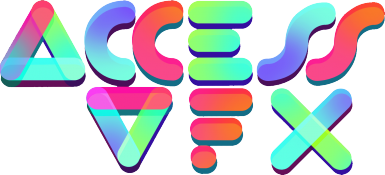 Union are a member of ACCESS:VFX - a movement actively pursuing and encouraging inclusion, diversity, awareness and opportunity within the UK VFX animation and games industries. Union Managing Director, Lucy Cooper also sits on the board.
Union are assessed by the Trusted Partner Network.